GET IN TOUCH WITH US
NEW PATIENTS
To make an appointment as a new patient, please contact Boyett Family Dentistry.
Emergency
Having a dental emergency? We offer same day appointments. Please contact our office and speak with one of our professional staff members.
Address

150 Avenue A S.E. Winter Haven, FL 33880

Tel/Fax

Off: 863-294-9200  Fax: 863-294-1916

Opening Hours

Mon, Tues & Thurs.: 8:00 AM – 4:30 PM
Wed & Fri: 8:00 AM – 2:00 PM
Saturday:  Closed
Sunday: Closed

The office will also be closed on some Wednesdays and Fridays throughout the year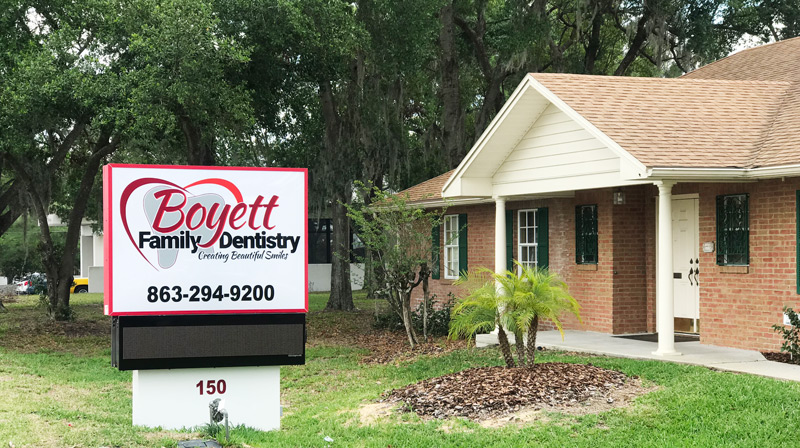 LEAVE US A MESSAGE
If you have questions please feel free to drop us a message.