Insurance and Financing
We have many payment options and also accept most dental insurance plans. In some cases, regular health insurance may also cover all or part of the costs. We accept major credit cards, and we also offer financing though the CareCredit® program. We'll be happy to answer any insurance-related questions when you make your appointment.
About CareCredit®  
As a service to our patients, we are pleased to offer the CareCredit® card, the nation's leading patient payment program. With CareCredit® you can finance 100 percent of your dental care. There are no upfront costs, no annual fees, and no prepayment penalties.
CareCredit® offers a full range of payment plans, so you can find one that works best for you. They offer payment plans with no interest charges if you pay your balance in full within the specified time period. For procedure fees from $1,000 and up, CareCredit® offers 24-, 36-, or 48-month plan options with low monthly payments.
CareCredit® can be used by the whole family for ongoing treatment without having to reapply. To apply online, click here, or talk to our staff for more details.
Other Payment Options:
We accept cash, personal checks, debit cards, and all major credit cards.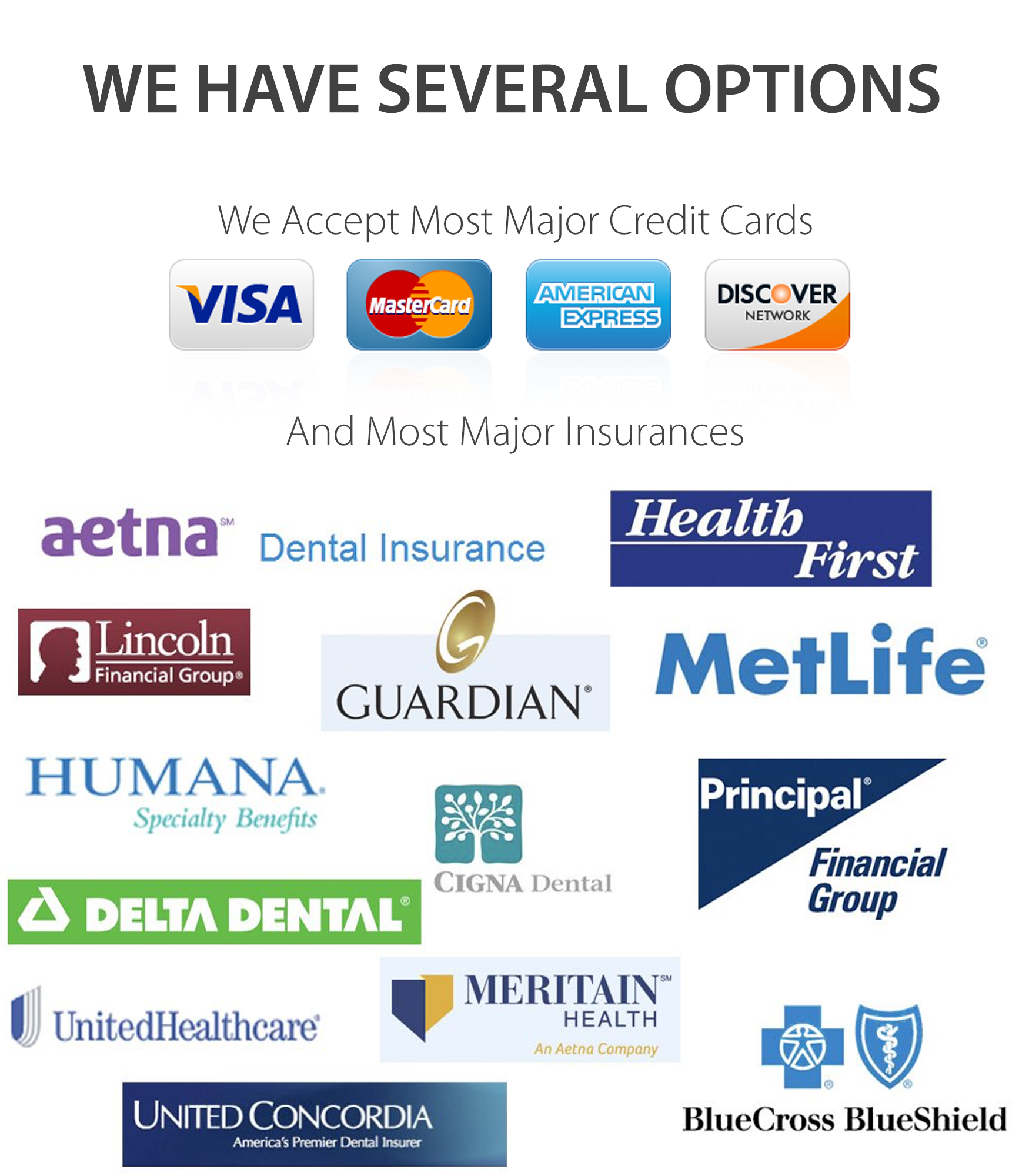 Make your dream smile a reality!
Call or book your appointment today